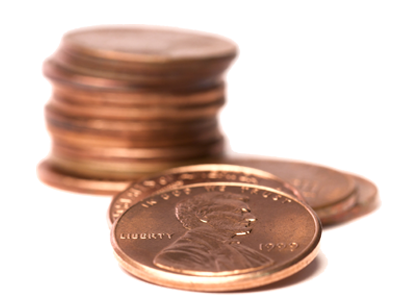 "
Pricing
OK, this image is a slight exaggeration to get your attention. A Web Time and Billing subscription is not pennies, but it's not a lot of dollars either – only $10 per employee per month. If you are billing for five people and a separate administrator is managing billings and receivables, that's $60 per month. The labor savings will be many times the expense of WTAB.
In order for you to experience the accounts receivable features of WTAB, you will need to run through a couple of billing cycles. Only then can you see the full benefits of the WTAB service. For that reason, we are offering a
90-day free trial period. Sign up now.
No credit card required.